Contact me: info(at)zanydiculous.com
Support the channel using your PayPal account or card
Choose your own amount
(with the option to make it a monthly donation)
or, Paypal.Me whatever you like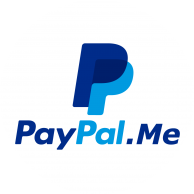 Why?
Simply because your support enables me to allocate more time for creating Zanydiculous content!
I so love to share my passion for programming and gaming that I created the Zanydiculous YouTube channel.
Especially where teaching programming is concerned, I believe that the less formal format of simple YouTube video courses and tutorials plays a large role in making programming accessible to a lot more people. Your support allows me to do so more often and better!
I am a professional programmer/teacher/composer working out of my one-man company Irritum Records. The company currently has two web sites: this one and a software specific web site called Drenti.com. All contributions for the channel are processed by Irritum Records. If paypal says anything like "return to Irritum Records HB", you will end up back here at Zanydiculous.com.